Quick and Easy Menu Management for Restaurants
Make Edits on the Fly
Hide, show, edit, or 86 menus from any device.
QR Code Friendly
One QR code can link to your available list of menus.
Formatted for SEO
Itemized menu items are structured for optimal machine-learning and SEO.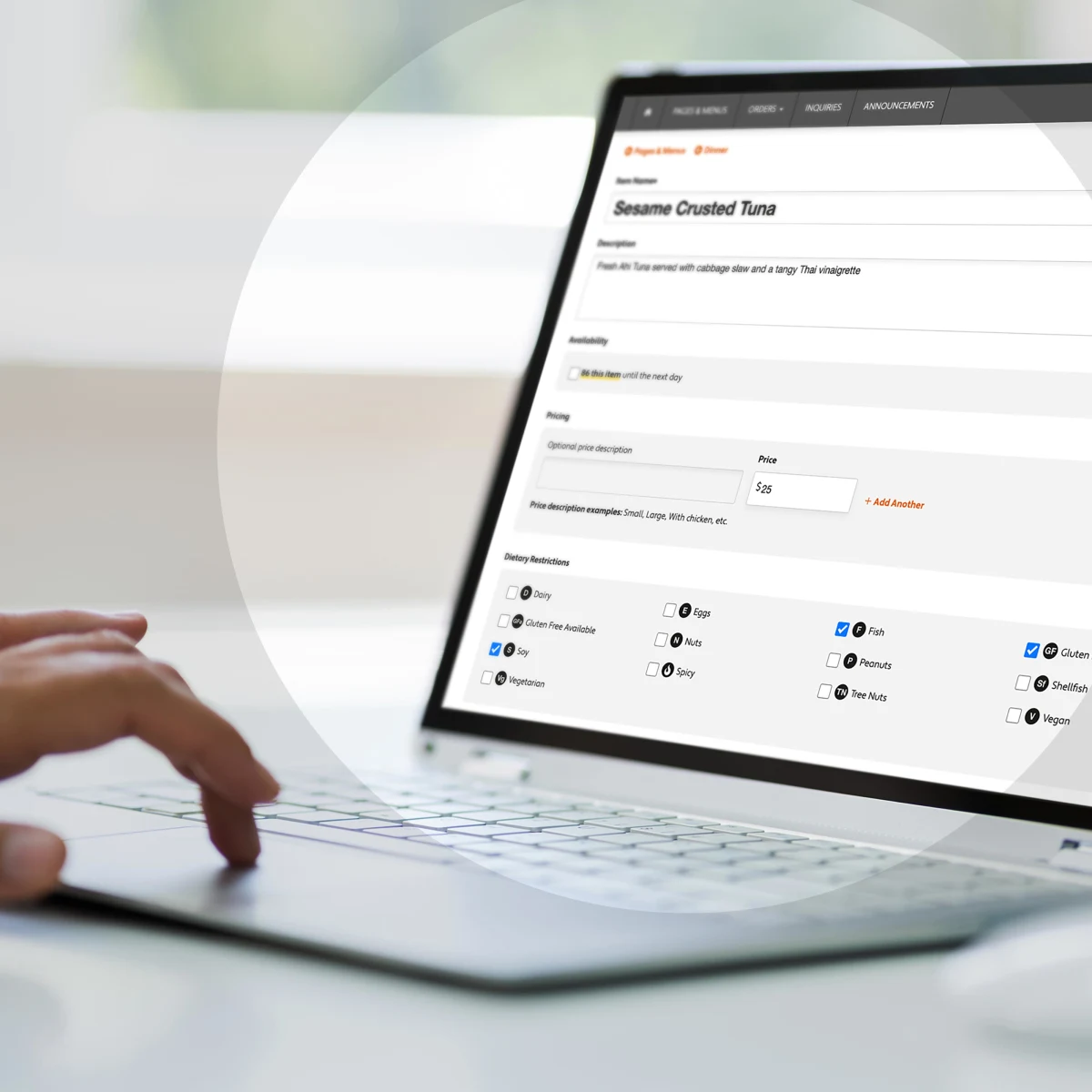 Custom Features Just for Restaurant Menus
Clearly label menu items with dietary modifiers (ex. Tree Nuts, Gluten Free and Vegan).
Menus are formatted using structured data for optimal search engine indexing.
Temporarily "86" items that have sold out for the day.
Feature mouthwatering photos of your menu items.
Link your QR code to your list of available menus so it never needs updating.
Synch your website menus with your Facebook page (available with 2k+ followers).
Easily Keep Your Menu Content Fresh
Simple menu features so anyone on the team can make updates when needed.
Create unlimited menus.
Hide, show or rearrange individual menu items with ease.
Make last minute menu changes right from your phone.
Responsive menu layout assures content is easy to read on all mobile devices.
Add downloadable PDFs for Wine Lists, Catering and Private Event menus.

Flavor Plate